About Trance Mission
Beth Custer – Bb, Alto, Bass, & Contrabass Clarinets
Stephen Kent – Didgeridoo, Cello-Sintir, Percussion, Bass
Peter Valsamis – Drum Set, Dumbek, Bendir, Electronics
This new trio version of the San Francisco Bay Area's original "4th World" band is the dynamic confluence of three extraordinary multi-instrumentalists / composers at the top of their game. The driving multiphonic tones of Kent's didgeridoos together with Valsamis's brilliant and musically inventive drumming set the stage for the gorgeous melodies of Custer's clarinets. Her soulful tunes and funky riffs duet with Kent's guttural growls and kick-ass grooves. The layering of ambient percussion, swinging bass lines and spare, tasteful use of electronic atmospheres underpin the arrangements and keep the band true to their global roots in both ancient and contemporary musical fields.
Trance Mission co-founders Beth Custer and Stephen Kent have collaborated since first meeting in San Francisco in the early 1990's, touring and recording 3 albums with the original quartet. Peter Valsamis joined in 1997, playing in European and North American tours, and plays on their fourth release, a live concert recording of their last concert of the millennium, A Day Out of Time.
Now, in 2020, they release Le Pendu – their first new work in over 2 decades! This Trance Mission has what it takes to dive in to the current with a fresh and vibrant urban tribal approach that is as vital now as ever!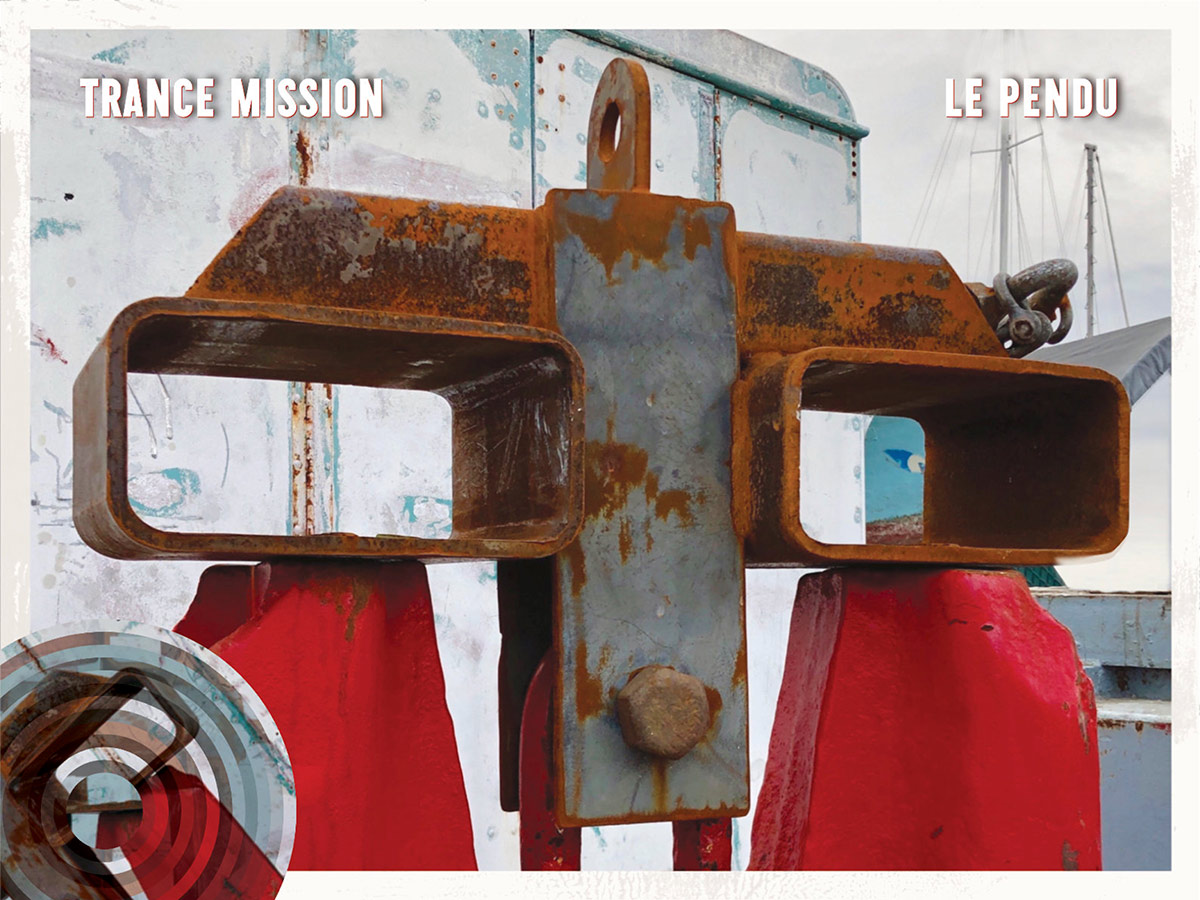 Beth Custer
Bb, Alto, Bass, & Contrabass Clarinets
bethcuster.com
Beth is an Emmy award-winning composer and performer writing for film, TV, theatre and dance productions. Both as a solo artist and band-leader she has recorded many acclaimed original works and is renowned for her exquisite & diverse clarinet playing across the entire clarinet family. She has toured internationally with Trance Mission, Club Foot Orchestra, Clarinet Thing, Eighty Mile Beach, and The Beth Custer Ensemble.
Stephen Kent
Didgeridoo, Cello-Sintir, Percussion, Bass
stephenkent.net
Stephen has received international acclaim as a driving force in bringing the Australian Aboriginal didgeridoo into contemporary music. A multi-instrumentalist, composer he is well established in the global music scene, collaborating with an extraordinary range of luminary musicians including Airto Moreira (Brazil), Omar Sosa (Cuba), Zakir Hussain (India), Habib Koite (Mali), Leonard Eto (Japan), Chirgilchin (Tuva), Steve Roach/R. Carlos Nakai/Del Sol Quartet (USA). His catalog of releases includes 7 solo albums and many more with group projects including Trance Mission, Baraka Moon and Lights in a Fat City. Stephen also hosts Music of the World, and Off the Beaten Path on Pacifica Radio's KPFA.
Peter Valsamis
Drum Set, Dumbek, Bendir, Electronics
petervalsamis.com
Peter is based in Los Angeles. His extraordinary approach to drumming synthesizes a variety of musical styles into his own unique sound. He has performed with Cecil Taylor, Emeline Michel, Martine St. Clair, Mitsou, Don Preston, Walter Aziz, Steve Lacy, Trance Mission and many others. An accomplished composer and sound designer he has worked on titles such as Transformers, Star Trek, Battleship, The Price is Right, Jeopardy, and Wheel of Fortune. Peter received his M.F.A. in Electronic Music and Recording Media from Mills College.
Calendar of Events
There are no calendar events at this time.
Please check back soon!